Tracking real objects in Virtual Reality: "The Edge - Be Brave" European Space Agency edition
13:20/14:00
The challenges of using physical objects inside a virtual world. What choices do we have to track them? How much can they improve the experience? How do they impact gameplay design? What happens when we have more than one person in the play area? I will be going through the technical process of making one of Uqido's most immersive virtual reality experience which was also recently extended for the European Space Agency: "The Edge - Be brave".
Language: English
Level: Intermediate
Giacomo Garoffolo
XR Technical Lead - Uqido
XR Developer, Programmer and Technical Sound Designer. Giacomo has a Bachelor's Degree in Computer Science applied to Music and he specializes in Music Composition for Film and Game Audio. For more than a year now he's been leading Uqido's Virtual and Augmented Reality team, developing immersive experiences for big companies in the fields of Industry 4.0, Architecture, Entertainment and Healthcare.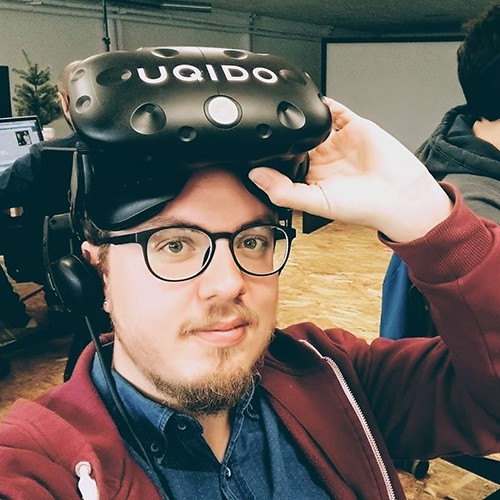 Go to speaker's detail