Where and how can AI be used in a real-world multimedia platform for sport?
14:10/14:50
This session provides a look at where and how Deltatre, a global leader for sport business services, is early-adopting AI techs in their world-class, multi-device OTT (over-the-top) platform services, powering some of the major sport federations, such as NFL Game Pass, ATP Tennis TV and FINAtv. Based on Azure AI services, 3rd party providers and custom models built with open-source libraries and frameworks, the session shows how AI is helping to achieve better system monitoring, improved customer support, more fan engagement and per-user customization in on-demand and live streaming.
Language: English
Level: Intermediate
Gianni Rosa Gallina
R&D Senior Software Engineer - Deltatre
Gianni is a Microsoft MVP since 2011, focused on emerging technologies, AI and Virtual/Augmented/Mixed realities since 2013. Currently he is involved in Deltatre Innovation Lab, designing and prototyping solutions for next generation sport experiences and business services. Beyond that, he's active member of a local tech user group (TTG) and online trainer for Pluralsight.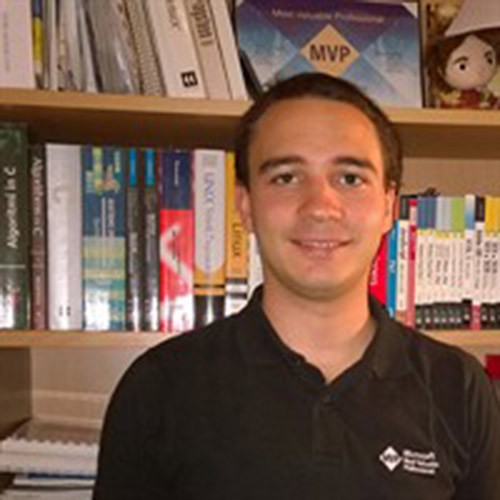 Go to speaker's detail